Motorbikes are one of the most popular modes of transportation in the world. It's a common misconception that all motorcycles are the same. In reality, there are many different types of motorbikes to choose from and each one has advantages and disadvantages depending on your lifestyle. The first thing people often wonder when shopping for a motorbike is what type of bike they should get. The answer to this question depends on the individual's needs and budget. In this blog post, we'll take a look at some of the most popular types of motorbikes, like trail bikes, scooters, cruisers, and sports bikes.
Popular Types of Motorbike
It may seem like there are dozens of different styles and types of motorbikes, for those who want to get into biking but don't know where to start. We recommend starting with your own needs as they will vary depending on how you plan to use your bike. Let's have a look at the popular types of motorbikes.
Scooter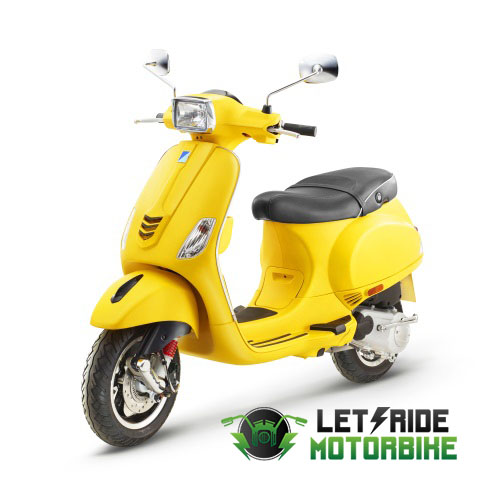 Definitely, if you are afraid of riding a motorcycle, start by riding scooters. Their small wheels make them easy to operate, and they are lightweight as well. As you only have to accelerate and brake, the motorcyclist can pay more attention to traffic and pedestrians.
As well as storing items under the seat (a helmet or a backpack can be stored here), the front structure also provides body protection when the weather is cold.
There are a wide variety of scooters available. If you prefer something faster and more robust, you can pick out some models with more than 200 cc displacement. These are available as low displacement (up to 100 cc) or medium displacement (between 100 cc and 200 cc).
Maxi Scooters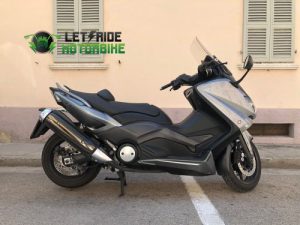 Maxi scooters, which are larger than conventional scooters, belong to scooter-type motorcycles. Their size makes them more suited to traveling long distances and driving on highways or motorways. Additionally, they have better stability and security, and they are generally faster. It usually can be considered a "maxi-scooter" starting at 400 cc, and its wheels are 15 or even 16 inches in size. They are heftier and bigger bikes, as we can already see, than scooters. While the weight of a scooter 125 may be between 150 cc kg, a maxi-scooter can reach 250 kilos.
There is more room under the seat and a larger storage capacity on the maxis than on a regular scooter, and you can also fit larger suitcases and saddlebags.
While more and more models allow manual shifting, most are automatic and do not have a clutch. These vehicles reach cruising speeds of 120 kph when traveling comfortably.
Urban Motorcycles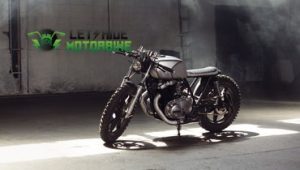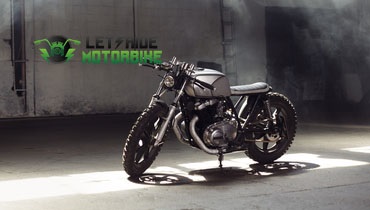 The urban motorcycle is another type of motorbike that can be used in the city comfortably in addition to scooters. While they are somewhat larger than a typical minivan, they maintain compact dimensions and are very versatile in terms of picking up and dropping off passengers.
The type of machine also comes in options ranging from low to high displacement, making it easier for beginners to handle.
Super Sport Bike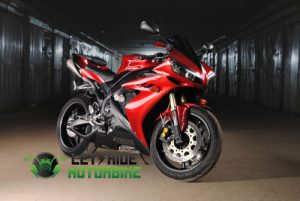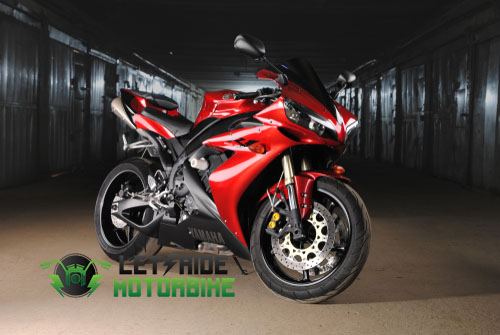 The super sports bikes or super sport bikes are the most powerful and performance of this list of types of motorcycles. They are intended for running, but not just running, because they have very little low-speed maneuverability. The facts mentioned above and the ones cited below are diametrically opposed to one another.
Their driving position requires the rider to lean forward. For long road trips, they shouldn't be very comfortable. One of the most challenging aspects of owning a motorcycle is its handling. As a result, it is recommended that you practice with models of smaller capacities before taking control.
There are various power levels obtainable with these motorcycles, which usually range in displacement from 600 cc to over 1,200 cc. In addition to having higher performance components, they tend to be called superbikes from 1,000 cc.
You can go at high speeds with them, whether a super sport bike or a superbike. This is why they have very effective aerodynamics and are entirely fair. The sportiest ones are even designed more for the circuit than for the highway. Furthermore, they work most effectively on smooth terrain because, in addition to having very high power, their setting is similar to that of competition.
Motocross Bikes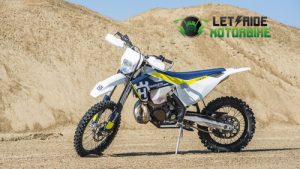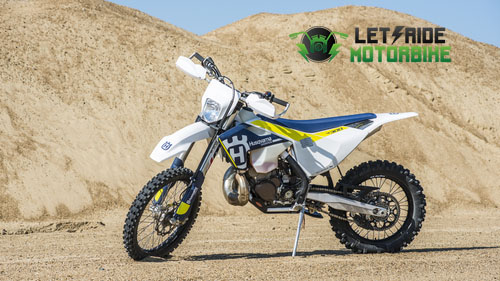 Motocross bikes are among the most popular in our country, and we are constantly seeing them in action. Motorcycles used for motocross are competition motorcycles, just like racing motorcycles that are used for road competition.
The suspensions are very soft to allow for jumps and other incidents, as well as knobby tires that are more grippy and increase safety.
In order to reduce the weight as much as possible, there are usually no accessories or trims of any kind. These bikes seats are comfortable for the rider, but uncomfortable for the passenger.
Supermoto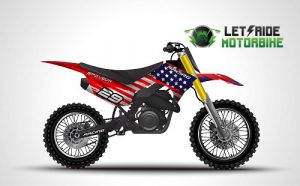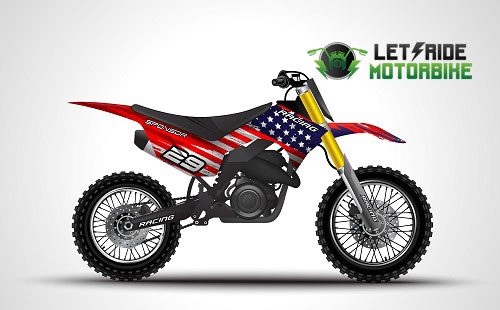 These are dirt bikes or enduro bikes, which have been modified for the Supermotard category. To do this, the tires are changed for sports cars for asphalt and appropriate rims are put on them. Because continuous braking must be more assertive and more demanding, larger brakes are installed, especially on the front wheel.
Additionally, their suspensions and exhausts must be modified for competition motorcycles. In your day-to-day life, you will not see them in an individual's hands. It might be good to use one on the street if it were made based on an enduro. Moreover, it will operate more smoothly after being approved.
Cruiser Motorcycles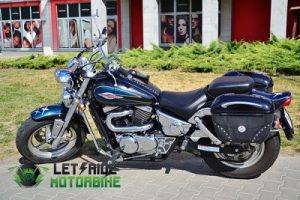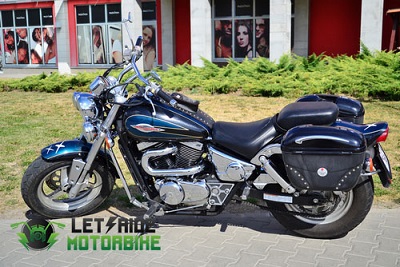 It is powerful and big, but it is not designed to run. Similarly, they are not suitable for city driving or twisty roads because they have limited maneuverability. Motorcyclists who ride cruisers enjoy riding them on highways because they are designed for comfort. For this reason, they are manufactured to allow for a comfortable position while driving and have good aerodynamics.
Additionally, cruisers are designed to carry two passengers, and the passenger has a high seat to avoid staring at the driver's helmet. There are also trunks with plenty of room for luggage.
Touring Motorcycles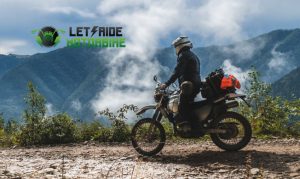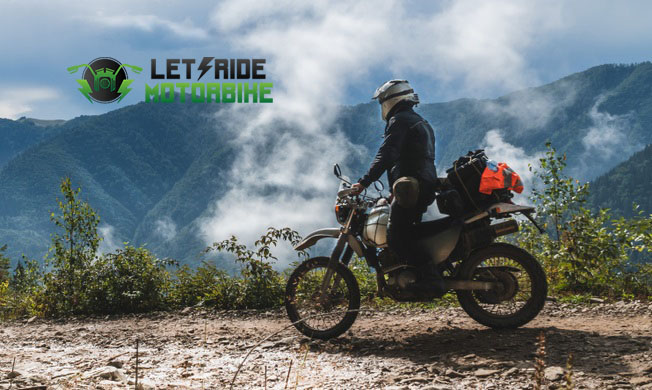 In terms of safety, this type of vehicle stands out due to its stability and reliability while driving on highways and roads.
As well as being very attractive and fashionable, the touring demonstrates its sturdiness and aesthetic qualities with its big size and stylish appearance. It tends to be pricey since it comes equipped with plenty of accessories, like a suitable structure to store luggage, and so on.
You can also find adventure touring and tourism motorcycles on the same lines, which are typically cheaper. The smaller and less powerful models have more excellent durability and are designed to ride on asphalt, dirt trails, and gravel trails. Essentially a hybrid style of motorcycle, it looks like both a traditional touring and dirt bike.
Naked Bikes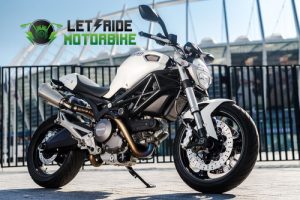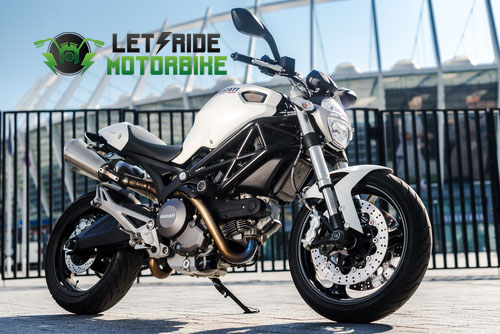 The naked bikes have become quite popular in the last few years and are among the most popular models on the road. This type of motorcycle is specialized by the major motorcycle companies, which surprise with different designs that appeal to many people.
Naked means " naked " in English, so we can get an idea of ​​the type of motorcycle it is. In contrast to usual motorcycle artwork, they expose much of the bike's mechanics, breaking from the norm and downplaying the bodywork.
It's a good city motorcycle that is comfortable and suits long distance travel and traveling on large roads.
Motorcycles like these are very versatile but miss out on off-road riding. There are them with very varied displacements that usually go from 350 cc to more than 1,000 cc. While they may have high powers, they can't match those who are able to have the highest performance super sports.
Chopper Motorcycles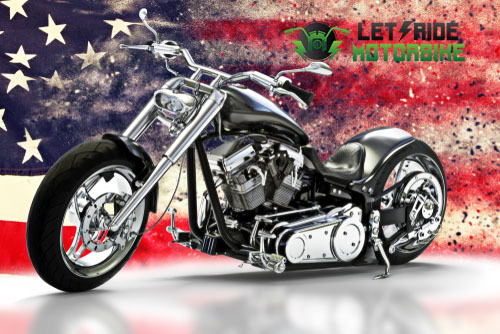 Another classic on the road is the chopper style bike. A higher handlebar, longer fork, and a greater angle than the normal motorcycle are used on these motorcycles, so the driver has to keep his or her hands at a greater height. They break from conventional designs and have been altered from the factory.
In contrast to other motorcycle models, the seat of these motorcycles is usually folded down, usually with chrome detailing.
Trail Bikes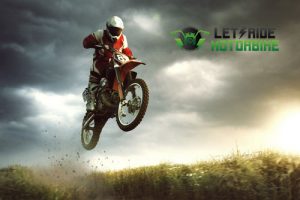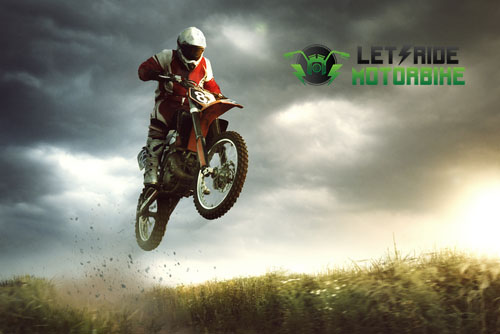 These types of motorcycles are perfect for those who want to get around town on a robust and comfortable bike, but also for those who want to take off-road routes and open roads. It is these models you can see during the Paris-Dakar Rally. Typically, these motorcycles are quite tall, heavy, and have mixed tires that provide stability on a variety of surfaces.
A slight bending of the back and a less than 90° angle of the legs are comfortable for driving. Some brands offer the capability to choose the front wheel's diameter in the same model. If you ride a 21′ wheel, the character of your ride will be more rural, and if you ride a 17-19 wheel, you can use it easier to turn and change directions while riding. When you roll standing up, the handlebars are high and wide enough so that you are not cramped when seated.
Custom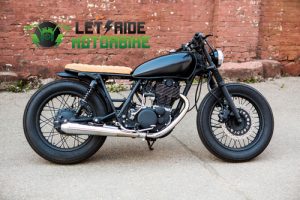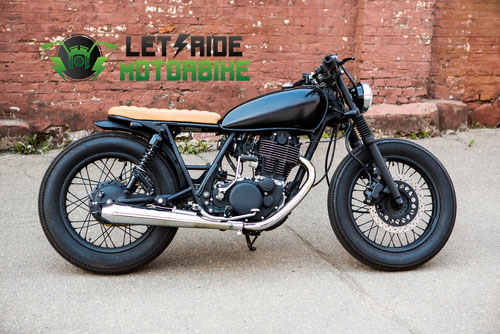 Custom motorcycles are often used as a synonym for cruisers without any personalization. But it actually refers to only custom bikes. The goal is to create motorcycles that are handcrafted to meet the needs of the owner.
Custom used to be based upon cruiser type motorcycles, and therefore its imprecise use is related to that. In addition to custom motorcycles, there are also other motorcycle types, such as bobbers and cafe racers. By looking at its most common modifications, you can easily identify a custom. Cruisers, for example, usually have lower seats and longer, higher handlebars.
A chopper is a type of custom motorcycle with several modifications. They are typically lighter and have a distinct style. A more contained tank is added to its chassis (where it gets its name from). The lights, windscreens, fenders, and seats are smaller. Furthermore, they have the longer and higher handlebars that we mentioned and a large fork and a very advanced front wheel.
Dual Sport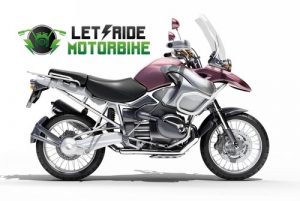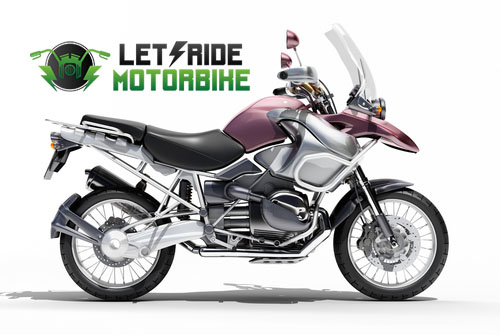 To enjoy the places where asphalt cannot reach, this mechanical joker consists of a road that leads to a remote location. For the first trip, it is distinguished by its greater height while keeping comfort in mind.
There are several BMW Motorrad models with the GS designation in their name that are easily recognizable.
Mopeds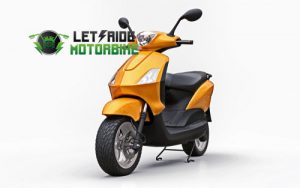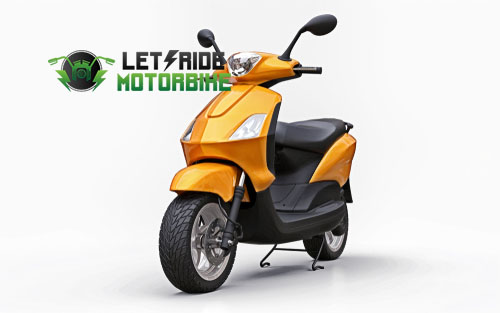 Finally, mopeds aren't really motorcycles but many people think of them as such, even though they're not. Two-wheel motor vehicles of this type are not a style themselves. They cannot exceed 49 cc in any case. They are recognizable by the smaller license plate and yellow color of their vehicle.
The maximum speed that a moped can reach varies depending on the model. For instance, a moped with a 50cc engine will not exceed 45km per hour, whereas motorized models, with 70cc and even 90cc engines, can exceed 70km per hour. There are two kinds of mopeds available, based on the power source used to propel them. On average, mopeds weigh 80 to 100 kilograms.
Conclusion
Motorbikes are great to ride because they're fast and fun. They come in all shapes, sizes, colors, and types of engines that can make them more or less powerful than others. We hope this article has been helpful to you in understanding the different types of motorbikes. Remember, there are a lot of factors that go into choosing which bike is right for you and your lifestyle – so be sure to do some research before making any decisions!